Quality Hay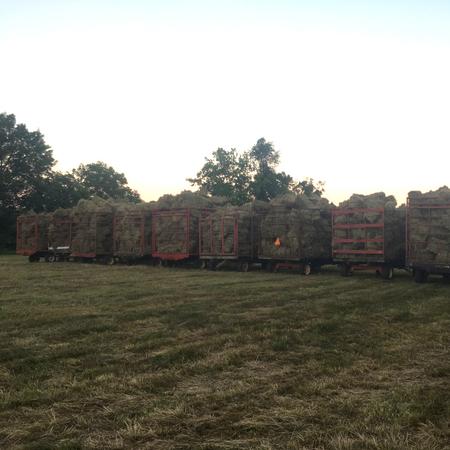 We are one of the largest producers of quality first and second cut hay in the area. We grow all our hay in fields we maintain located on the farm or in close proximity, square baling the majority of it.
Local delivery available; please inquire about your location and delivery minimums. Early ordering is encouraged for new customers.
Our farm store is open 7:00 am til 7pm, seven days a week, 104 Wilson Graves Road, Shelburne, MA.